by Nev March
My novel Murder in Old Bombay is set in the late 1800s, a period of enormous technological advancement not unlike our own. In this time of contrasts, great progress and terrible recessions, great wealth and terrible poverty, a few privileged individuals were remaking the world. As my sleuth Captain Jim encounters one of them, he must decide, are they heroes or villains?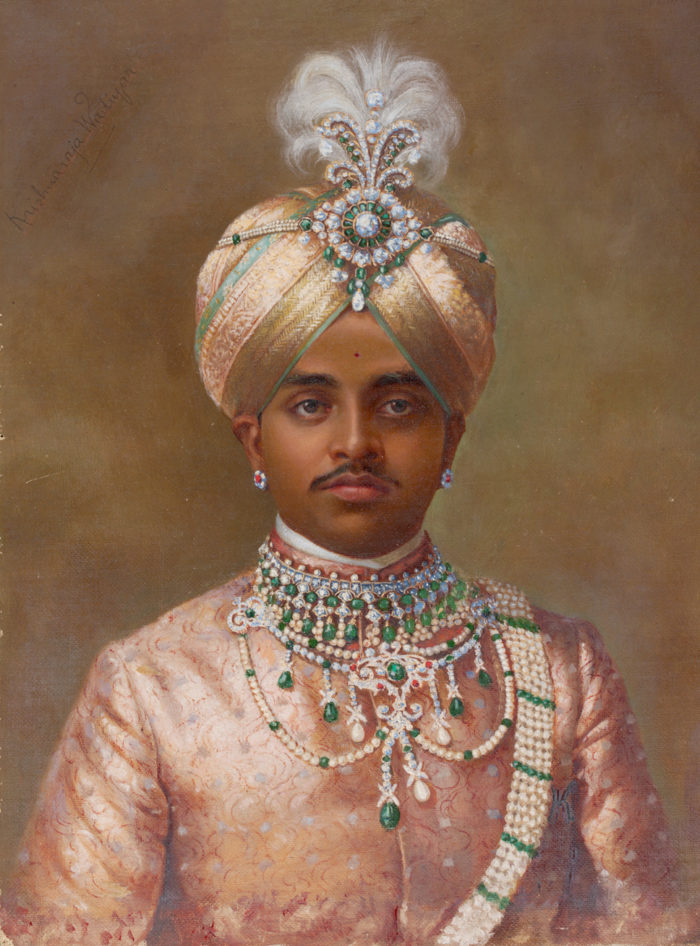 The Gilded Age—the years between the reconstruction after the Civil War and the First World War–changed people's daily lives in fundamental ways. Across the globe, railway lines spread over continents while telephone, electricity and streetcars changed how people communicated, stayed up past dark, traveled and worked. The chasm between haves and have-nots grew wider while corporations merged, bought out rivals, and expanded into monolithic powerhouses. Those Trusts and corporations were often funded by old-world money–British and European elite speculated on these attractive new investments, as did many Indian Maharajas.
In the 1800s, colonial India included over 500 "princely states", each ruled by a Maharaja with a great deal of autonomy, although he had to swear fealty to the British monarch and pay her annual taxes. Retaining their powers through the payment of an inheritance tax to Queen Victoria, Empress of India, Maharajas tolerated a local British political agent or Resident as a liaison with the Crown. These princes taxed their citizens and governed at will. Some, like Duleep Singh of the Sikh empire spent their lives in comfortable but lonely exile, away from their homeland for fear that their presence would rouse loyal populations to rebel against British rule.
Among the nabobs of yesteryear, history records that some, like Krishna Raja Wadiyar were good administrators, while others were outrageously selfish. Consider the tale of good Maharaja Digvijay-sinh Ranjit-sinh of Navanagar: upon hearing that five hundred Polish women and children had set sail to escape the ravages of World War II and that no port was willing to give them refuge, he adopted them and made them welcome for the duration of the war. With help from Patiala and Baroda in the Council of Princes and the Tata business house, it's estimated his camps housed over 20,000 European refugees.
On the other hand, the Nizam of Hyderabad's excesses are legendary. Reports that he had vehicles laden with gemstones for when he wanted to escape are likely exaggerated. However the Nizam's magnificent collection of jewelry, with pieces commissioned from Cartier's, included the 185-carat Jacob diamond. This, while citizens of Hyderabad suffered famines and droughts, during which he still taxed them. Whether true or not, Rajasthani folklore tells the tale of another prince, Jai Singh Prabhakar of Alwar, who was later exiled from his princedom. Affronted by a racial remark while visiting a Rolls-Royce showroom in London, the young prince is said to have bought six of their automobiles, then used them to carry garbage, in order to shame the company.
Despite their position, princes often struggled to pay Britain's annual taxes, especially when their lands were shriveled by drought. What quandaries they must have faced as they strove to modernize, build roads or irrigation canals. Many were educated in England, played cricket and comfortable with western culture, which could put them at odds with their own people as well as their unlettered brides who were brought up in seclusion. These princes' contradictions—their charming manners, rivalries, and the hubris of ancestral entitlement inspired an unusual villain in my novel Murder in Old Bombay.
Colonial India had women leaders too—Rani Laxmibai of Jhansi, who led her troops into battle against the British during the 1857 Sepoy Mutiny; Princess Sophia Duleep Singh, a London suffragette who demanded the vote in 1913, and other progressive women. My character the Rani of Ranjpoot, a fictitious kingdom in my book was inspired by the Maharani of Balasinor, its regent until 1882. As I wrote my sumptuous Durbar hall scene, I imagined her kin jostling to be named her heir. Ah, the intrigue and rivalries it must have generated, the rising urgency for bold moves in order to stand out!
Meanwhile across the oceans, American magnates like railroad tycoon Cornelius Vanderbilt, oil magnate John D. Rockefeller, Andrew Carnegie, J. P Morgan made alliances and broke them, forging fortunes as they built railroads, oil and steel industries which gave a livelihood to tens of thousands. But a closer read reveals a dark side to their fine achievements. Rockefeller is reported to have shut down entire Pittsburgh refineries rather than pay the railroad's rates to haul oil from them. Andrew Carnegie's handling of the infamous Homestead steel strike while he was vacationing in Italy demonstrates both extraordinary brutality and callousness toward the misery of his employees–not so different, then, from ostentatious Indian maharajas!
My sleuth Captain Jim travels the north Indian plains, finding himself a drawn into a ruthless political game. Striving to chart a course through this maze, Captain Jim realizes that many a lofty purpose can be subverted by those who want to win at all costs. Then, as now, this insight can help us decode the rhetoric, to find the subtext in the messages of those who hold public office: the ends do not justify the means.
We know Andrew Carnegie as the great philanthropist of his later years; other billionaires followed suit, funding public libraries, museums, universities, and much more. Many Maharajas also built railroads, wells, waterways and public works in their constituencies. Yet it is how they achieved these goals, the lives crushed by their unrelenting drive that determines whether history will judge them hero or villain.
---
Nev March is the winner of the Minotaur Books/Mystery Writers of America First Crime Novel Award. Leaving a long career in business analysis in 2015 she returned to her passion, writing fiction. She is a member of the Mystery Writers of America and the Hunterdon County Library Write-Group. A Parsee Zoroastrian herself, Nev lives with her husband and two sons in New Jersey. Murder in Old Bombay is her debut novel.